How to Add Grammarly in Google Docs
Friends, it is time to improve your English. If you write articles in English or write a blog in English and or you prepare any content for email marketing in English and if your English is a little weak then now you will not have to face any problems.
Because in this post, I will tell you about a tool that will automatically detect all these mistakes and automatically correct them.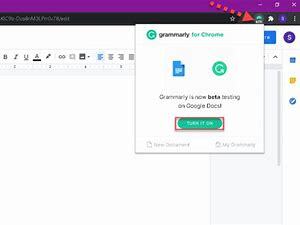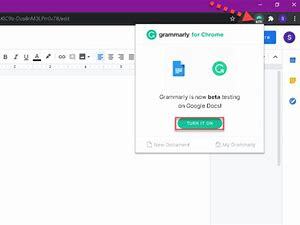 The name of this Chrome extension is Grammarly, it is a tool that helps you to improve your English typing. With the help of this, if you have any mistake in your post or the email content, then it will automatically detect and correct that mistake.
Friends, first of all, you have to open your chrome browser. And go to the section Apps, here you will see the option of the web store, click on it.
Now you have to type Grammarly in the search bar, you will see Grammarly For Chrome click on it. Now click on the extension you see at the top. After that click on (Add to chrome) and add it to your browser. Checking will take some time, after that it will be added to your browser.
After this, a new tab will open, close it. After this, click on the extension icon at the top and pin Grammarly's extension from it.
Now you will start showing the Grammarly icon above. Click on it and do the signup. Here you can give any email ID and write your name and complete the process of signing up.
Now it will ask you what you write is related to which category. Select your category. Now it is asking you what kind of help you need in writing content. Here you have to select all the options.
Now select your primary language. Now its process has been completed, now it will work in your Chrome browser.
If you want to take the premium version, then you can take it, but even in the free version, you get to see a lot of good options.
Read Also: Samsung Balance Mouse 2022