Top 10 Most Beautiful Bollywood Actresses 2022
Every year many beautiful young actresses enter Bollywood to showcase their acting skills, but only a few percent of them succeed.
It's fair to say that breaking into this multi-million dollar zone is never easy. Many talented and attractive actresses have recently entered the entertainment industry. If you are a Bollywood fan, you must be curious about the hottest actresses in the industry. then you have come to the right place!
Check out the list of Top 10 Most Beautiful Bollywood Actresses 2022 if you want to know who are the most famous actors in Bollywood.
By 2022, Bollywood will be the second largest film industry in the world and is already producing a large number of actors and actresses. Read on to go through the top 10 hottest Bollywood actresses in 2022 in this article.
10. Sonam Kapoor
Sonam Kapoor or Sonam Kapoor Ahuja is an Indian actress who started her career in the Indian film industry, Hindi cinema. And, she has done an international project on the music video of Coldplay. She is known for her most powerful on-screen performance in the films Neerja (2016).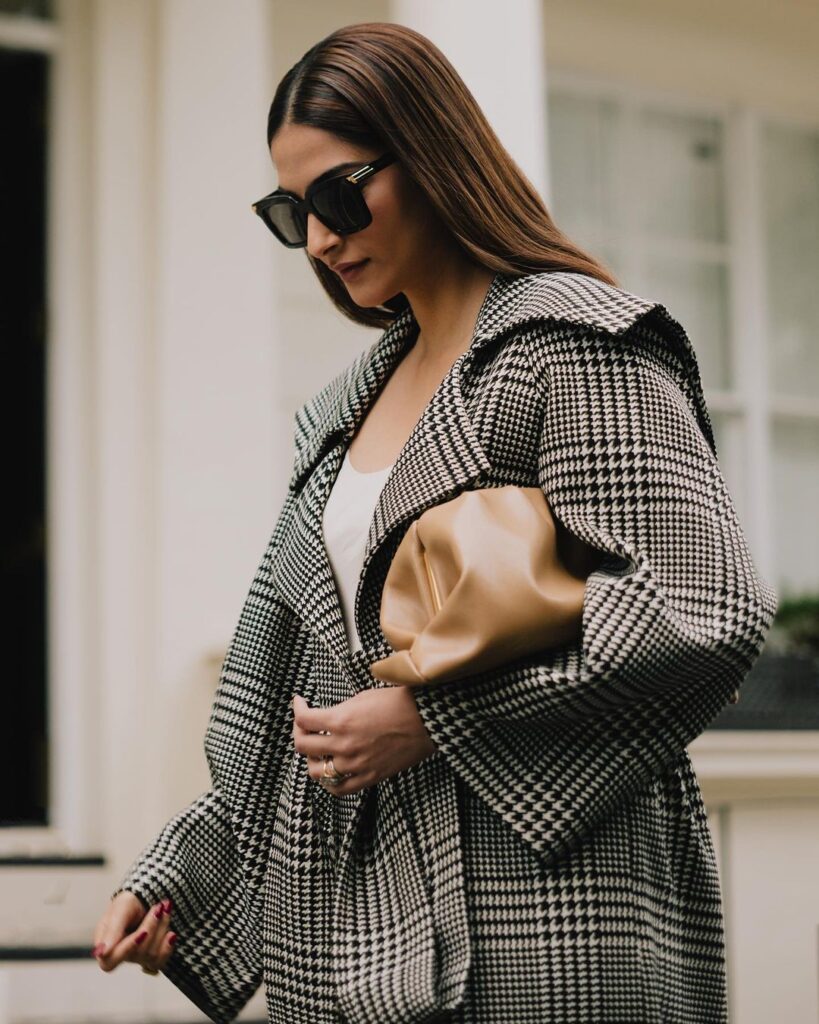 She has been included in the Forbes India Celebrity 100 list based on her popularity and earnings as a fashion icon. He is also a philanthropist and a great supporter of charity. Being from a star-studded family, she is an outspoken fashionista.
Sonam Kapoor is a beautiful lady of Indian descent. Being a fitness freak, she has a great physique. And, her smile is contagious. Her height is 5′ 9" inches and her weight is around 55 kg. Her hair color is dark and eye color is dark brown.
9. Vidya Balan
Vidya Balan's full name is Vidya P. Balan. She is a famous Indian film actress and National Award winner.
She made her mark in Indian cinema with her brilliant acting. Balan carved her own path with the films of her choice.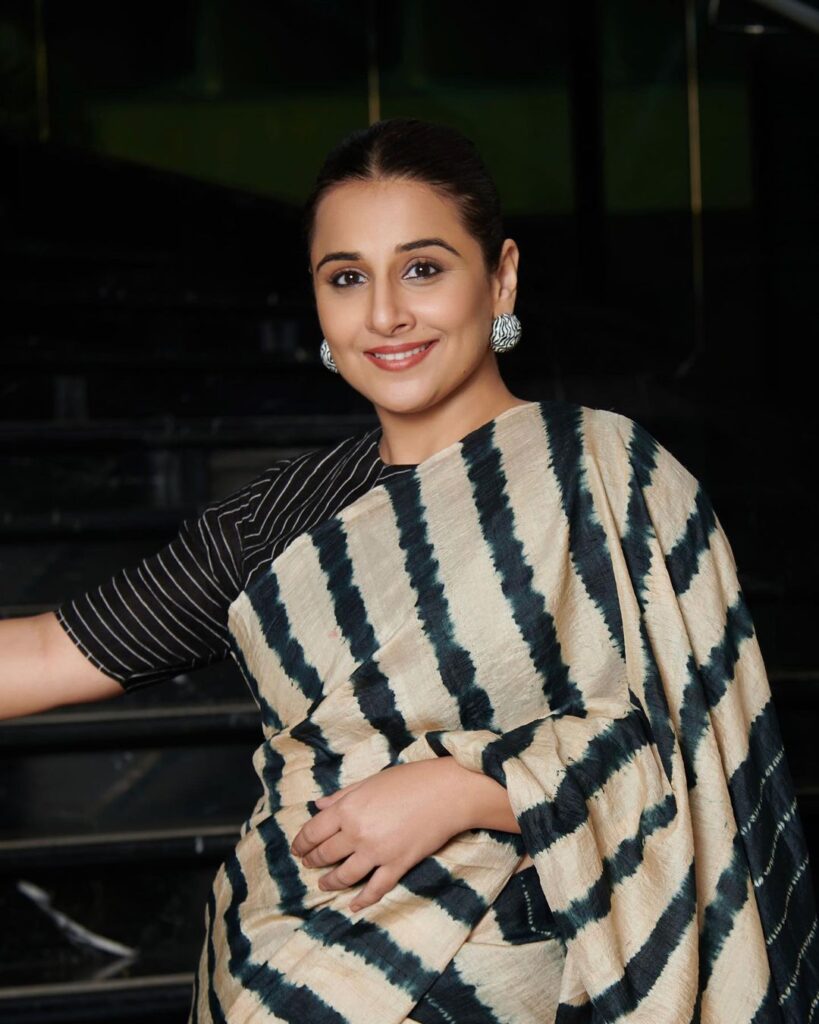 Whatever the role, Vidya Balan has proved herself in many films. She won many awards for her performance at the national level. Balan is also a recipient of the prestigious Padma Shri award.
Vidya Balan wanted to become an actress from the very beginning. Coming from a non-film background, it was difficult for her to enter the film industry. Her versatility in acting is reflected in all his performances.
In 2019, She worked with Akshay Kumar in 'Mission Mangal'. 'Mission Mangal' was a film based on space and rocket missions.
She portrays herself as a scientist and a housewife who balances the two. The film grossed nearly three billion and became the highest box office collection of all time.
8. Kareena Kapoor Khan
Kareena Kapoor is an Indian actress known for her roles in films like 'Kabhi Khushi Kabhie Gham…', 'Chameli', 'Omkara' and 'Bajrangi Bhaijaan'.
She is also in television shows like 'Kabhi Khushi Kabhie Gham…' She is a popular face in Hindi films and her salary makes him one of the highest paid stars in the business.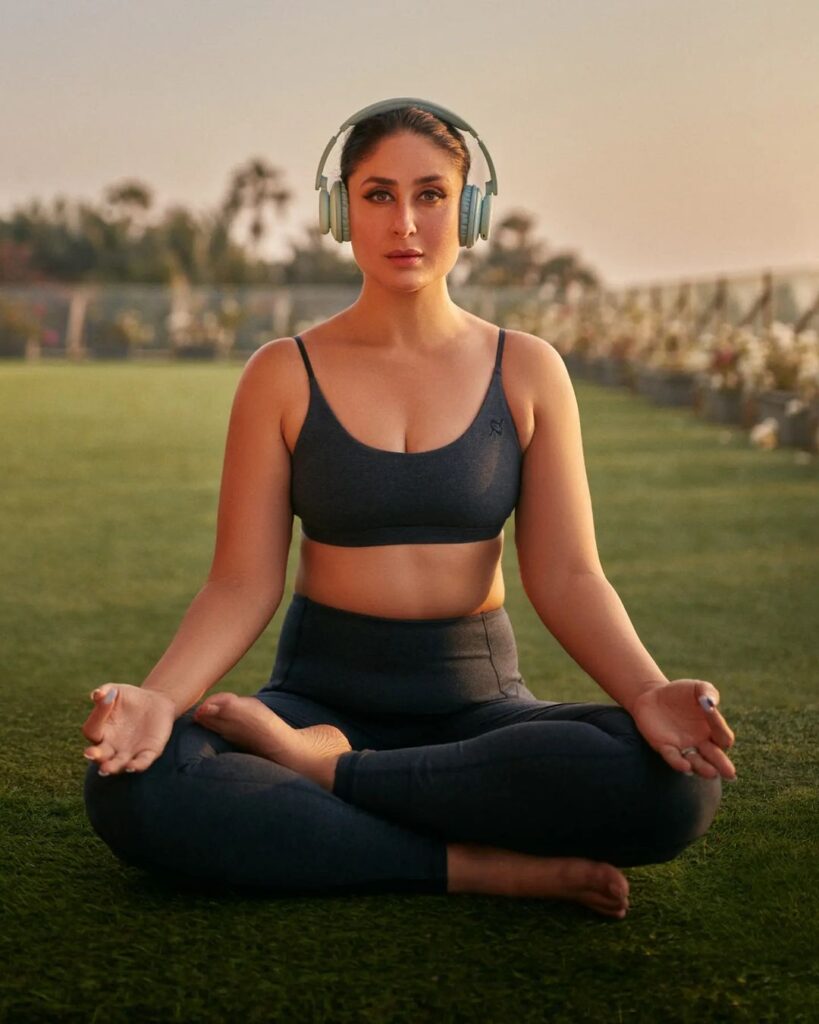 She was born on 21 September 1980 in Bombay, the younger daughter of Randhir Kapoor and Babita (known informally as "Baby").
She is the granddaughter of Prithviraj Kapoor's grandson Raj Kapoor and the granddaughter of Hari Shivdasani.
Some websites estimate that Kareena Kapoor's net worth in Indian Rupees is Rs. 464 crore, which will be $62 million in US dollars by 2022.
She is one of the highest paid actresses in the industry with a net worth of over $100 million. , Kareena Kapoor earns more than Rs 1.5 crore per month in her acting career.
She is one of the most successful actresses in Hindi cinema and most of her earnings come from Bollywood films, for which she charges high fees for her acting abilities.
7. Kangana Ranaut
Today we are going to talk about a bollywood actress who is known as a brave actress who exposed the bollywood mafia with her acting.
Kangana is the actress who raised the first voice of CBI inquiry in Sushant case. Kangana is also known for making her own film a hit.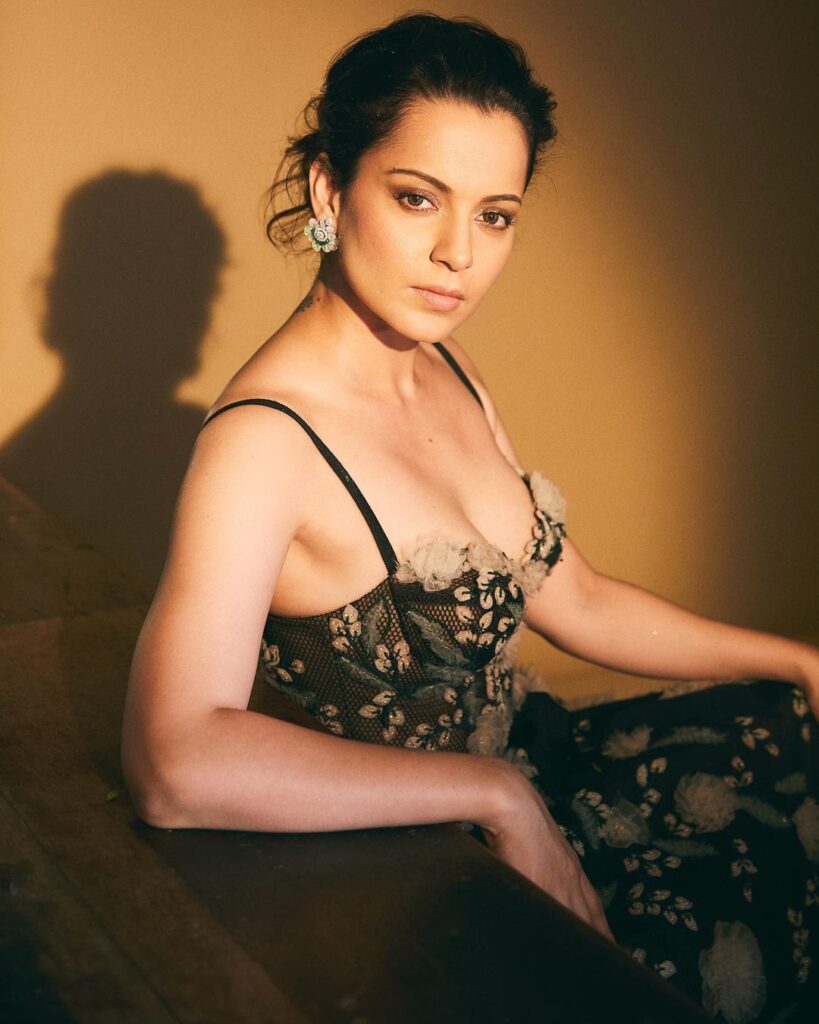 Kangana rules millions of hearts these days. Kangana says I have suffered a lot in this industry. I would have committed suicide if there was someone else in my place.
Kangana Ranaut is a very beautiful and bold actress who is very diligent about her fitness. Kangana does gym daily to maintain her fitness body and keep herself fit. Kangana Ranaut's age is 34 years.
Kangana Ranaut's Height in Centimeters – 168cm – 1.68m Feet Inches – 5′ 6′ Which makes her very sexy and hot Kangana has a very beautiful smile which makes her millions.
Kangana Ranaut's weight in kilograms- 55 kilogram pounds- 121 pounds.
6. Priyanka Chopra
Priyanka Chopra Jonas is an Bollywood actress, producer and model. Winner of the Miss World 2000 pageant, Chopra is one of India's highest-paid actresses. He has received several awards including two National Film Awards and five Filmfare Awards.
Priyanka Chopra in the movie 'Barfi'! (2012) she received critical acclaim for her portrayal of an autistic woman named Zilmil Chatterjee.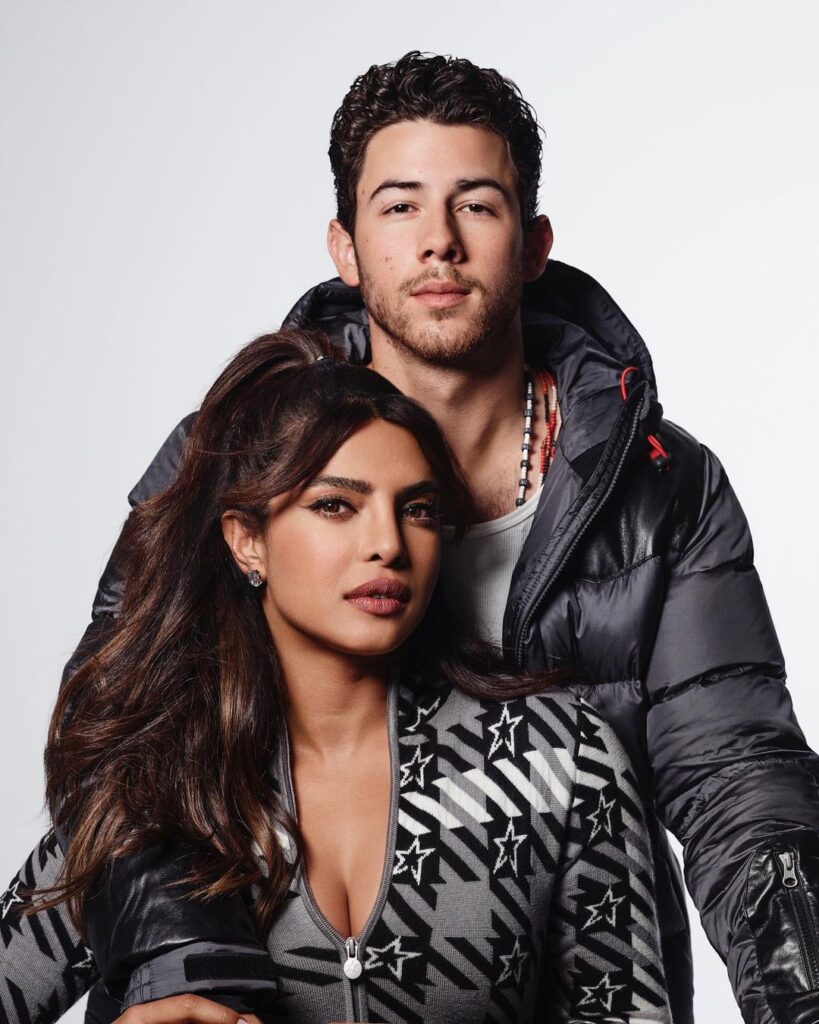 Many critics hailed it as his career-best performance and the most innocent portrayal of physical-mental disability presented on the big screen.
Priyanka Chopra Height and Weight Priyanka Chopra is 5 feet 5 inches or 1.65 m (165 cm) tall and weighs 121 pounds or 55 kg. She has been modeling since the beginning of her career which suits her height for her roles.
Priyanka Chopra's body measurements are 35-24-34 inches with bra size 32C, waist size 24 inches and hip size 34 inches.
5. Katrina Kaif
Katrina Kaif is one of eight siblings, 7 Sisters and 1 brother, a mother who is Caucasian of British nationality, and a father who was originally from Kashmir, India, but who has taken British citizenship. Her mother is now settled in Chennai (formerly known as Madras), the capital of the Indian state of Tamil Nadu.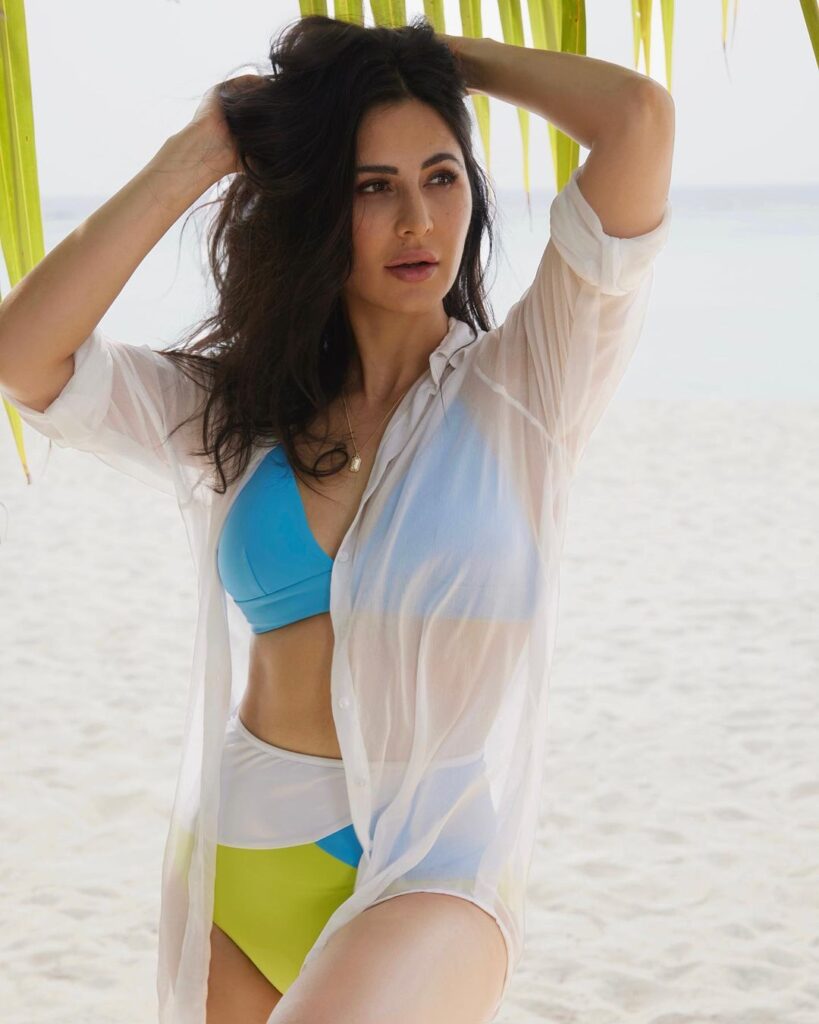 Born in Hong Kong, Kaif lived in many countries before moving to London for three years. She got her first modeling assignment as a teenager and later made a career as a fashion model. Indian filmmaker Kaizad Gustad cast her in Boom (2003) at a fashion show in London.
Katrina Kaif is one of the most beautiful actresses in Bollywood, who has a huge fan following. Her fans appreciated her for her outstanding looks, acting, dancing and simplicity.
He recently got married to Vicky Kaushal. However, there was a time when the Bollywood actress was linked to several celebs, and her rumored romantic life sparked curiosity in the industry.
4. Shraddha Kpoor
She is the daughter of famous Indian actor Shakti Kapoor. Shraddha belongs to Punjabi descent on her father's side, while she is of Marathi and Konkani descent on her mother's side.
Regarding her educational activities, she attended Jamnabai Narsi School when she was 15 years old.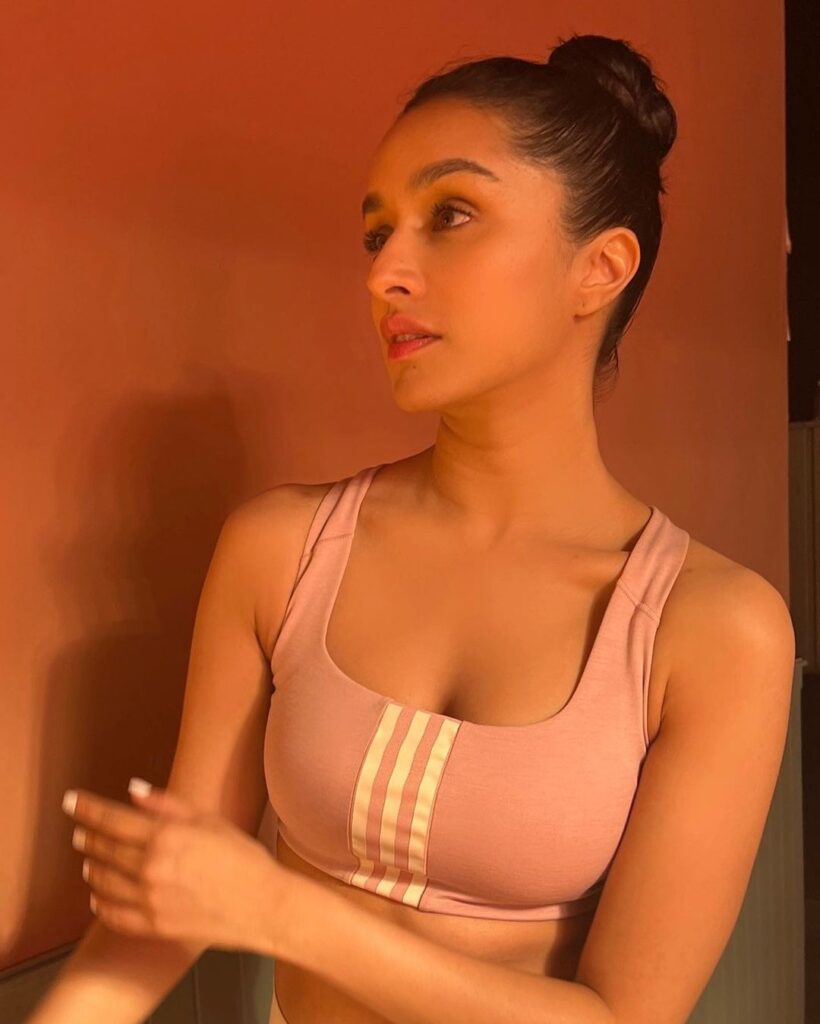 Shraddha Kapoor is an Indian actress and singer who works in Hindi films. The daughter of actor Shakti Kapoor, she began her acting career with a cameo in the 2010 robbery film Teen Patti, followed by her first lead role in the teen drama Luv Ka The End.
Shraddha Kapoor Body measurements 32-25-35 in or 81-63.5-89 cm Shoe Size According to her fans, she wears s shoe of size 7.
3. Alia Bhatt
Alia Bhatt (born 15 March 1993) is an Indian-born actress and British national singer who works in Hindi films. A recipient of many accolades, including three Filmfare Awards, Bhatt is one of India's highest-grossing actresses.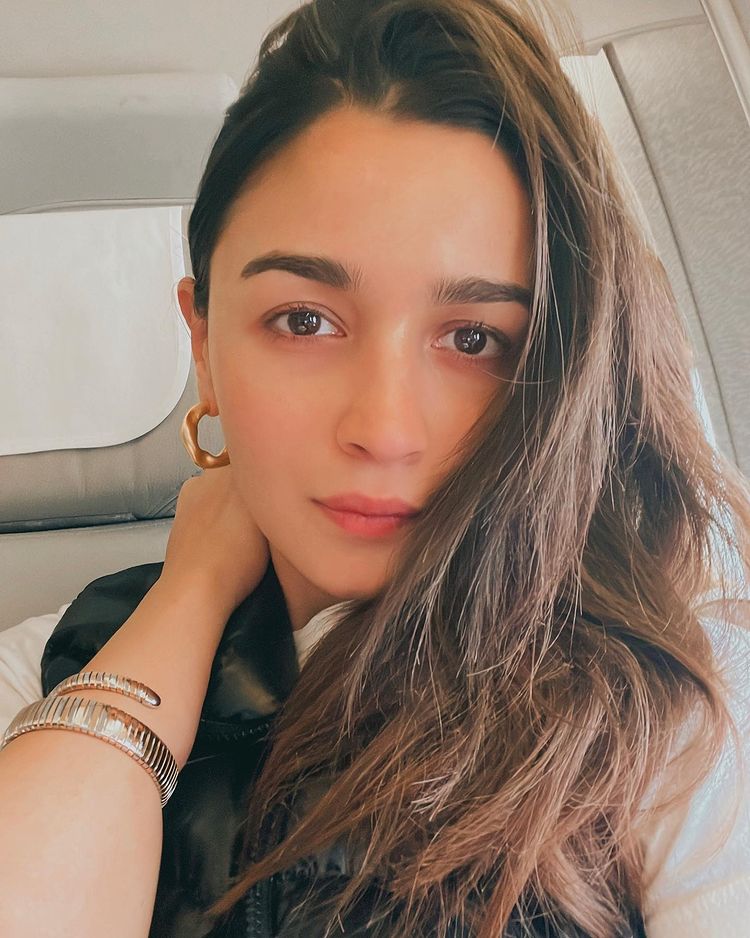 Alia Bhatt started her acting career in 2012 with the film Student of the Year. She got her big film break in 2012 with Karan Johar's Student Of The Year, a youth-centric film that depicts the lives of college students.
In the early days of her career, she was very popular among the young crowd. Today, big-name filmmakers want to cast her in their films because of her popularity, and Alia Bhatt charges Rs 5-15 crore.
His social media following can also be used to estimate his earnings. She charges up to Rs 20 lakh for paid advertisements on her social media profiles.
Alia is known for her beautiful looks. She is around 5'3″ tall with black eyes and light brown hair. She was chubby around 65 kg as a teenager, but has lost weight with consistent exercise and diet plan.
Alia Bhatt started dating her Brahmastra co-star Ranbir Kapoor in 2018 and in 2022 she married him traditionally on 14 April 2022 in Mumbai.
2. Deepika Padukone
Deepika Padukone is one of the top paid actresses of Bollywood and Hollywood. Deepika was 1986 in Copenhagen, Denmark.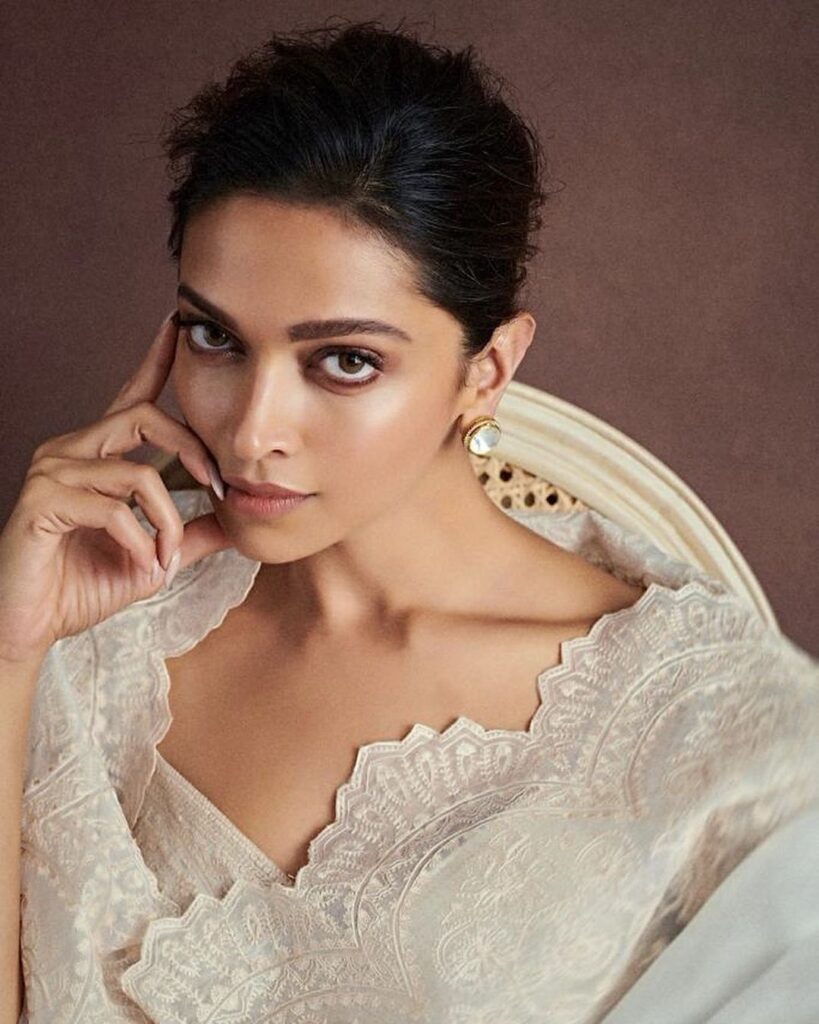 She is the daughter of former Indian badminton player Prakash Padukone and her mother tongue is Konkani. Deepika has a sister named Anisha.
Her family moved to Bangalore, India when she was eleven months old. Padukone is from Mangalore and speaks Konkani. She hails from Padukone village of Kundapura in Udupi district of Karnataka, India.
Ranveer Singh is the husband of Deepika Padukone. Ranveer Singh was born in Mumbai and is currently 36 years old. He is an Indian film actor. The couple started dating in 2011. They were together for almost 11 years, 5 months and 22 days.
She hasn't been engaged before. Deepu has been in Affairs with Siddharth Mallya, Ranbir Kapoor and Upen Patel.
1. Anushka Sharma
Anushka Sharma is a very popular Bollywood actress, style icon and highest paid actress in India. He was named in Forbes magazine's 2018 Top 30 Under 30 list.
Anushka has received the Filmfare Award and many other awards for her outstanding contribution to the Indian film industry. Her marriage to famous cricketer Virat Kohli received extensive media coverage and earned the celebrity couple the nickname "Virushka".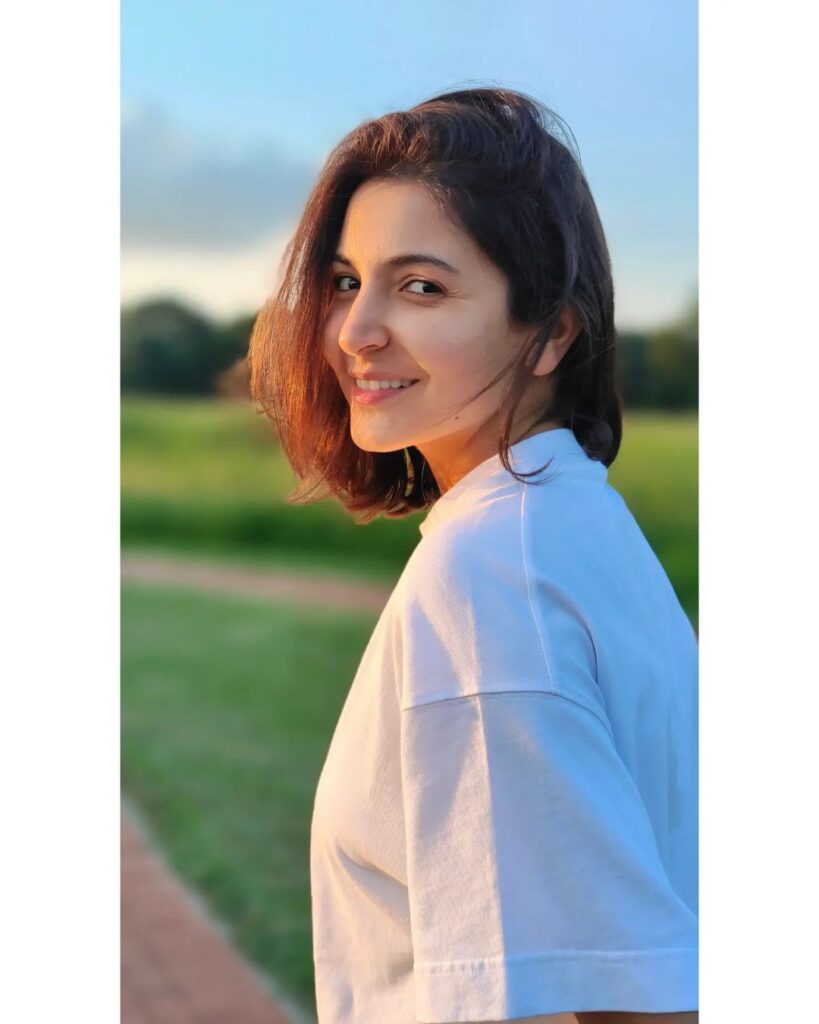 Anushka Sharma's father was a colonel in Indian Army. In an interview to The Times of India, she said, "I am more proud to be the daughter of an Indian Army officer than an actor."
Anushka is a supporter of various charitable organizations and social causes like gender equality and animal rights.
She once walked the ramp to support Shabana Azmi's Mijwan Welfare Society, an NGO that helps empower women.
Anushka is also very religious by nature and has admitted that she suffers from anxiety disorder and has sought treatment for it.
FAQs
Q. Who is Bollywood No 1 beautiful actress?
Answer: Anushka Sharma
Q. Who is the shortest girl in Bollywood?
Answer: Alia Bhatt
Q. Who is the husband of Kriti?
Answer: Kharbanda is dating Pulkit Samrat, her co-star from Veerey Ki Wedding, Pagalpanti, and Taish. They have been in a relationship since 2019.
Q. How old is Deepika?
Answer: 36 years (1986)
Read Also: Top 10 Hottest Hollywood Actresses 2022 | Top 10 Most Beautiful Hollywood Actresses